During our time, I utilize my skills and gifts to honor your highest good. Not every session is alike; each day you change even when you feel stuck. I'm trained in over 35+ healing modalities and techniques, with vast knowledge to support clients on multiple levels. Please visit my media kit page to see all of my certifications & background. MEDIA KIT
The way I work is to provide insight into blocks and barriers as well as opportunities and possibilities. We all have "spiritual blind spots" to navigate, having a guide can help us tremendously to face the unknown and embrace the miracles waiting on our path.
We all have stories, self-imposed limitations we have created within the mind for a few reasons:
1. To keep us "safe" at the level of the nervous system
2. We have an innate tendency to fear change.
Melissa has an intuitive gift to see & sense into the body, mind, and spirit. This allows her to access your energy field; she will then find blocks and "stories" that are sabotaging your efforts. More than 85% of our daily actions are unconscious and operating from the subconscious mind… this is why many people feel stuck and repeat patterns.
Any session you choose will present an opportunity to bring clarity to areas of expansions or contraction in your business and/or personal life. Healing, awareness, insight, clarity, and peace are all possible. Each moment contains a message for us, we just need to tune in with sacred listening to receive it.
I work primarily over the phone….
This has been the way I have done it for almost fifteen years now with great success. It gives me the ability to work with people from all over the world.
I find most people are caught in a cycle of repeating patterns, getting stuck, or failing to start things. They go into self-sabotage and block themselves from following through with consistency…these seemingly normal behaviors actually stem from something deeper. It likely a fear may be hidden from your own awareness.
Some common underlying themes are worthiness, lack/poverty consciousness, fear, safety, uncertainty, and lack of trust and self-love.
I  have an exceptional gift of intuition, perception, and the ability to sense into the areas where people get stuck. Because we all have our own "spiritual blind spots" I bring them to light for you to access in this gentle, loving, and transformational therapy.
We get right into the heart of the matter and uncover the root issue and discover why it is anchored into your being. Then I help you understand it; at some point in time energy may have become stuck or suppressed. This is often due to fear, avoidance, trauma, pain, or deep feelings such as guilt, shame, and embarrassment.
Some of my work is relaxation based therapy, such as Hypnotherapy and Yoga Nidra. In these sessions, you will be required to lay down and listen and respond to my voice as I pick up on patterns within the nervous system and body, then gently guide you in releasing them.
Check out the Boutique for pricing on all sessions.
---
Business & Personal Coaching with a Spiritual Approach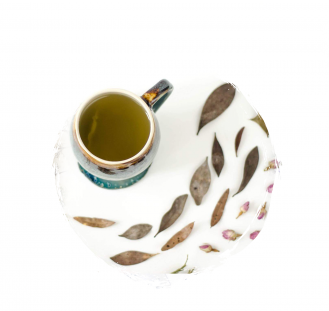 Getting to the root of a pattern can be extremely difficult, and then how do we transform it? I have developed a system to get to the root (within the subconscious mind) of an issue, then we honor it, heal or transform it, then replace it with a new positive habit/behavior/intention. I offer group & private sessions. These sessions vary with the type of technique, sometimes guided visualization, hypnotherapy, or journeying are suggested to bring the client back to their truth. Each of us holds the answers within, sometimes we just need someone to support us as we learn how to show up for ourselves.
Mentoring/Coaching Package: Choose a 4-week intensive, 3 months, or 6 months 
Each package contains a variety of offerings and scheduled calls per the coaching package terms. In our time together we will discuss what is surfacing, move through fear, implement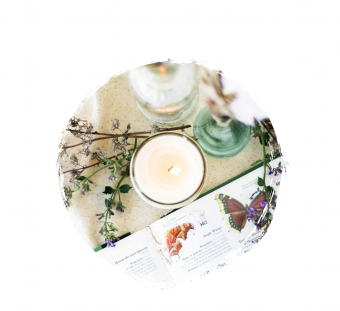 techniques, and have you on your way to manifesting a successful business or personal life.
Are you ready to make stuff happen? Melissa has been called a "master manifestor" by countless colleagues, clients, and friends. She shares her daily ritual practice while helping you formulate a plan for your spiritual business. She currently accepts a limited amount of clients since there are longer-term commitments.
Each coaching package contains various components. Schedule your Mentoring/Coaching clarity & discovery call and apply to work with Melissa today.
4- 45 minute private 1:1 calls (AZ time)
Recordings of our calls to have for ongoing support
HypnoNidra™ track for you based on your specific needs
Goals and planning (method varies per client)
Tools for support
Intuitive insight beyond the scope of a regular coaching session
Access to a system for us to utilize for homework, plans, and communications
*For coaching packages and pricing you must apply and schedule a call to make sure we are a good fit for each other. 
Coaching packages begin at $997 per month
---
Group Coaching
Melissa occasionally has a group coaching experience running. Check out the events page for more info and upcoming dates of classes/courses/retreats.
Private Retreats & Guided Quests:
Rediscover the truth of who you are……connecting in nature, with spiritual guidance & transformational native practices. Rejuvenate in Sedona with Melissa as your guide. Join Melissa for HypnoNidra™, sacred ceremony, & Spiritual Counseling with Melissa in an unforgettable 3 day, one on one (or couples) experience in Sedona AZ, or have Melissa fly to YOU!
Email melissa@melissacorter.com to plan your Guided Quest Day or Private Retreat in Sedona Arizona OR have Melissa come to you!
My intention in every single session is to hold a safe and sacred space for you to allow anything that needs to arise, to do so. We create space and learn how to trust the process, and connect to your individual spirit. This raises your level of awareness and reveals choices & opportunities.
All sessions include support, usually in the form of a tool, a ritual, or step you can take to move forward. Sessions are all recorded free of charge, with the client's permission. All sessions must be rescheduled or canceled within 24 hours of the appointment booking for a full refund. There are no refunds for simple session email questions.
Tools & Techniques: 
Here are just a few of the tools I may feel called to utilize or you may feel a nudge to explore:
Coaching/Mentoring/ Intuitive Guidance

HypnoNidra™ (a Deep form of Meditation, please see below)

Breath-work

Emotion Code + Body Code
Native Practices


Intuition

Dreamwork

Mindset work & Retraining the Brain
Chakra clearing/balancing
Emotional Freedom Technique
Trauma Work/Healing
During our time together, I provide techniques to deepen your spiritual connection and guide you towards healing, wellbeing, and to unwind old patterns or beliefs that keep you from living fully in your body.
*Sessions can be booked in person during Guided Quests and Retreats
Together we can discover the blocks and shift them into opportunities and meaningful solutions to help you live inspired life as you fulfill your dreams.
Abundant love + light!
Melissa Kim Corter
 Join Us + Play The FREE Prosperity Game! You can start now:
Play The FREE Prosperity Game!
*By clicking here to play the game you are also opting in to join our mailing list to receive the latest news and updates from Melissa Kim Corter.
Congrats sweet friend! You are all signed up to ignite more abundance and prosperity into your life! The FREE Prosperity Game emails will begin! Make sure to mark melissa@melissacorter.com as a safe sender to get the Prosperity game rules and instructions. You will then receive a series of emails designed to help you align your energy and start generating more prosperity!